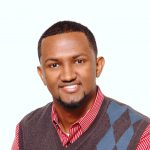 An Auditor and an MBA graduate, Mohamed Ibrahim brings extensive experience in accounting, auditing and fiscal management to the audit team. He is currently responsible for organizing and performing audits of government agencies, including cities, villages, counties, township, schools and not-for- profits.
Prior to public accounting, Mohamed was assistant treasurer for a community school, where he was responsible for managing the day-to-day operations of fiscal management, budgeting, accounting, financial systems and grant administrations.
Mohamed received his Bachelor of Science degree in Accounting from Franklin University and Master of Business Administration (MBA) from Ashland University. He is also an active licensed school treasurer.
Mohamed has served on various community organizations and he is passionate about being involved in the community.