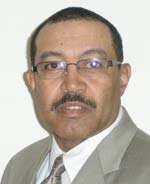 Robert "Mike" Phillips is a Senior Audit Manager in the Columbus office of Charles E. Harris & Associates. Mike joined the firm in 2005 after working seven years with a national consulting firm where he worked on cost accounting engagements and conversions throughout the United States. Mike also owned a CPA firm in Columbus from 1980-1995 after working for a regional CPA firm in Cleveland. Mike resides in central Ohio with his wife and together they have two grown children.
Mike is a 1976 graduate of Capital University, Bexley, Ohio where he obtained a B.A. degree in Business Administration with a concentration in Accounting and Finance. He obtained his Ohio CPA certification in 1978. All of his required CPE credits have been fulfilled.
Mike is responsible for scheduling all engagements for the Columbus office. He also runs specific audits and is responsible for client interaction. Mike is a hands on Manager and makes himself available to clients.
Mike is a member of a central Ohio Church where he is a part of the Usher and Men's Ministries. He is also an avid golfer.