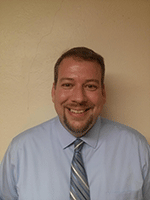 Chris Bailey, CPA, is a Senior Auditor and has been with Charles E. Harris and Associates since 2007. He has public auditing experience providing services to all entities, including cities, school districts, villages, townships and various other entities.
Chris received his Bachelors degree in Finance from The Ohio State University and his Masters of Accountancy degree from the University of Akron. He has been a licensed CPA since 2010. He also belongs to numerous accounting organizations, including the Ohio Society of CPA's. All his required CPE credits have been fulfilled. Chris, as a senior auditor, is currently responsible for planning and performing audits for all types of governmental entities including audits of financial statements, single audits, GASB 34 and CAFRS. He also is involved in the training of staff members and consulting with clients.
In his spare time, Chris is an avid golfer and huge supporter of the Buckeyes football and basketball teams.