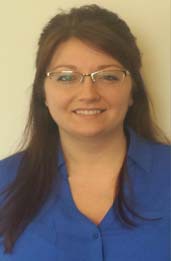 Morell Mendiola, Audit Manager, has been with Charles E. Harris & Associates since March 2012. She graduated from Kent State University in 2010 with a Bachelor's degree in Accounting.  Morell focuses on audits and conversions, and oversees the training of new staff as a part of her responsibilities to the firm.
During her time with Charles E. Harris & Associates, Morell has performed internal control reviews, assisted clients with accounting system conversions, prepared financial statements and footnotes, prepared cash reconciliations and performed audits for a range of governmental and nonprofit clients.
She believes that communication with clients is paramount to maintaining and strengthening client relationships and cherishes the opportunity to foster those relationships.